Photo Friday - Analog - Mt Beerwah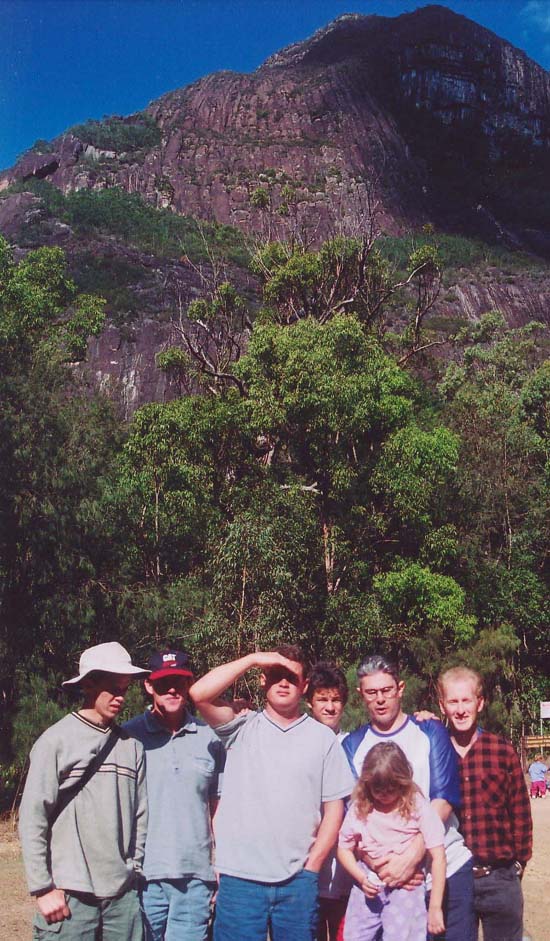 The
photo friday challenge
this week was required to be taken on film and scanned.
My
brother
took this photo after a climb up the local Mt Beerwah. More of a rock than a mountain it is actually a volcanic plug.
Up in 40 minutes, down in 20! The sign says experienced climbers only, 1 1/2 hours each way.